Lake Neccudah – September  14, 2015 . Mayor Bingham was pleased to welcome members of the Kings Point Travel Club to our vacation paradise.  (The club hails from Sun City Center in Florida, just outside of the Tampa area).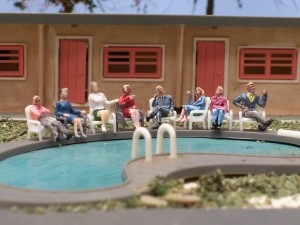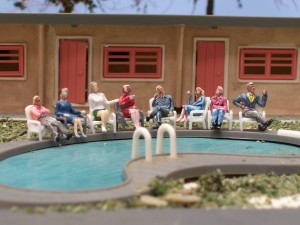 Club members: Jerry, Lois, Edna, Eileen, Dan, Irene, Ted, and Dave
Affectionately called "The 4 O'Clock Club" the members posed for a group picture at poolside of the Siesta Motel which is located on highway 34 near the north entrance to Estes Park. Club members told Mayor Bingham that they chose our town because of the many activities we offer. This time of year hiking, fishing, and horseback riding in our national parks are just a few of the ways to to enjoy our majestic mountains.
We look forward to seeing this lively group on return visits. Tell your friends and neighbors to join the fun at Lake Neccudah – "Where the mountains meet the plains".
{ 0 comments }